In addition to providing mobile electronics for cars, trucks, and SUVs, Parkway Car Stereo is proud to offer some of the best marine electronics available in and around Long Island. With lots of great boating and fishing spots around the area, having a top-quality marine stereo can ensure that it's smooth sailing every time you get on the water. A marine stereo system is actually a great way to entertain guests if you're taking friends out on the water with you, and it's likely to make any fishing or leisure trip more enjoyable for all of your passengers. If you choose to shop for marine audio electronics with Parkway Car Stereo, you'll get great quality equipment, fast installation, and affordable pricing. Contact one of our marine audio experts today to learn more or get started on creating your new marine audio system!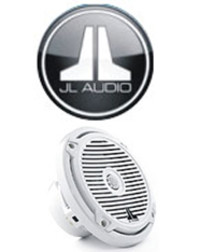 The right marine stereo equipment will give you the option to transform your boat into party central or a relaxation haven. No matter what kind of music you're in the mood for, the marine stereos we provide will offer you crisp, clean sound you can enjoy while you're on the water. If you like to entertain guests on your boat, then a high-quality marine stereo system is a must.
On-the-Water Installations!
At Parkway Car Stereo, we deliver the utmost convenience by coming directly to you. You can leave your boat right on the water or in the marina for an easy, hassle-free installation. We're one of the ONLY installers on Long Island who provides this convenient, on-the-water service!
Wide Selection of Marine Audio Systems
When you turn to our team of licensed and insured technicians for marine electronics systems, you can choose from a wide range of components, including:
MP3 players
Marine stereo speakers
Video components
Subwoofers
Marine stereo accessories
And more!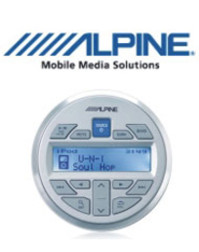 No matter what kind of marine audio system you're looking for, our professional installers will provide you with speedy results and quality craftsmanship. Our mobile unit can come to your dock and provide you with everything you need to enjoy wonderful listening experiences on your boat. We make it that easy and convenient for you to get the sound system you've always wanted for your boat! From marine audio speakers to video components, you can rest assured that you're getting top-quality products that will last.
Expert Marine Audio Installation
With over 30 years of experience with mobile electronics, the installers at Parkway Car Stereo have what it takes to ensure that your marine stereos are installed flawlessly. To ensure your peace of mind and satisfaction, we offer a lifetime warranty for installation, and many of the products we work with come with their own warranties as well. If you want marine electronics that are designed to last, our installers are your best bet. Contact us right away to get a free estimate for marine stereos and other marine audio equipment. We're ready to help you select the best marine electronics systems for your boat!